RE/MAX Agents promoted listings at recent world-wide forum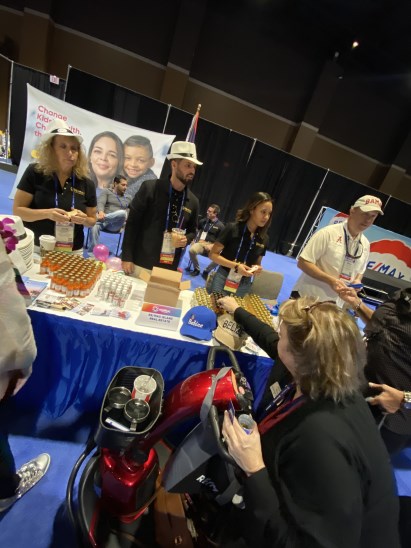 The Global Referral Exchange took place in February 2022, as part of the RE/MAX convention in Las Vegas, Nevada.
This world forum is precisely what its name implies: a global event in which RE/MAX Agents exchange referrals and business opportunities.
In today's globalized economies, it is impossible to know where a buyer or seller could come from, and our Agents are not limited by geographical barriers or country borders.
The Global Referral Exchange is a fun and exciting event in which millions of dollars trade hands in the form of real estate referrals. Every year we see people from unexpected countries buying or selling in unexpected places, and this global trend just seems to get stronger with the pass of time!
Our Agents leverage the RE/MAX network of over 140,000 Agents in 140 countries and territories, and do not leave any stone unturned to satisfy the needs of their buyers and sellers.
You can work with a RE/MAX Agent with confidence, knowing that they abide by a Code of Ethics and have the local knowledge and global connections to provide you the best possible service.